Regular price
$33.94 USD
Sale price
$28.97 USD
Unit price
per
Sale
Sold out
Bring Joy to your Watering Routine™
This Rain Cloud comes with the Ladder Charm. The idea of a ladder to the clouds was my husband's. I love it because it is not only decorative but can also be used as a plant support. The top rung of the ladder has a hole that fits over the acrylic support for the cloud and can pivot so that the ladder can be positioned multiple ways. Charms are 3D printed removeable accessories for Rain Clouds.
These Rain Clouds turn watering your plants into art by dripping water like a gentle rain. The clouds rain for up to 10 minutes and are not meant for extended watering. They were simply invented to bring joy to your regular watering routine. I find it soothing and visually pleasing, the slow drip gives your plants more time to absorb the water and helps promote consistent watering. Makes a wonderful gift for the plant lover in your life.
This unique design is injection molded locally here in North Georgia to ensure you get the best experience possible. Each cloud holds 4oz of water which drips in a slow pleasing manner thanks to our patent pending dropper design. The clouds are held up with 2 clear acrylic rods to help it look like it is floating over your plant and not detract from the plant's foliage. Charm accessories are available to bring even more personality to your cloud and plants. All of the charms are designed by me to specifically work with my cloud design.
Our Original Dripping Rain Clouds are designed to fit directly into plant pots 5 inches and larger. Stands are available to use the Rain Cloud for smaller pots. Each cloud is approximately 6"x3.5". The acrylic rods are 12" long and come with tips to make inserting them into a plant pot easier.
Rain Clouds are a fun decorative accessory for your houseplants. The dripping water adds an additional interactive element but is not suitable for all plants.
Planter and plant not included.
The Original Dripping Rain Cloud houseplant waterer by THE CLOUD MAKERS with Ladder is a decorative item for watering your houseplants. Invented and made in the USA it was created by a plant loving mamma to bring joy to your watering routine.
Share
View full details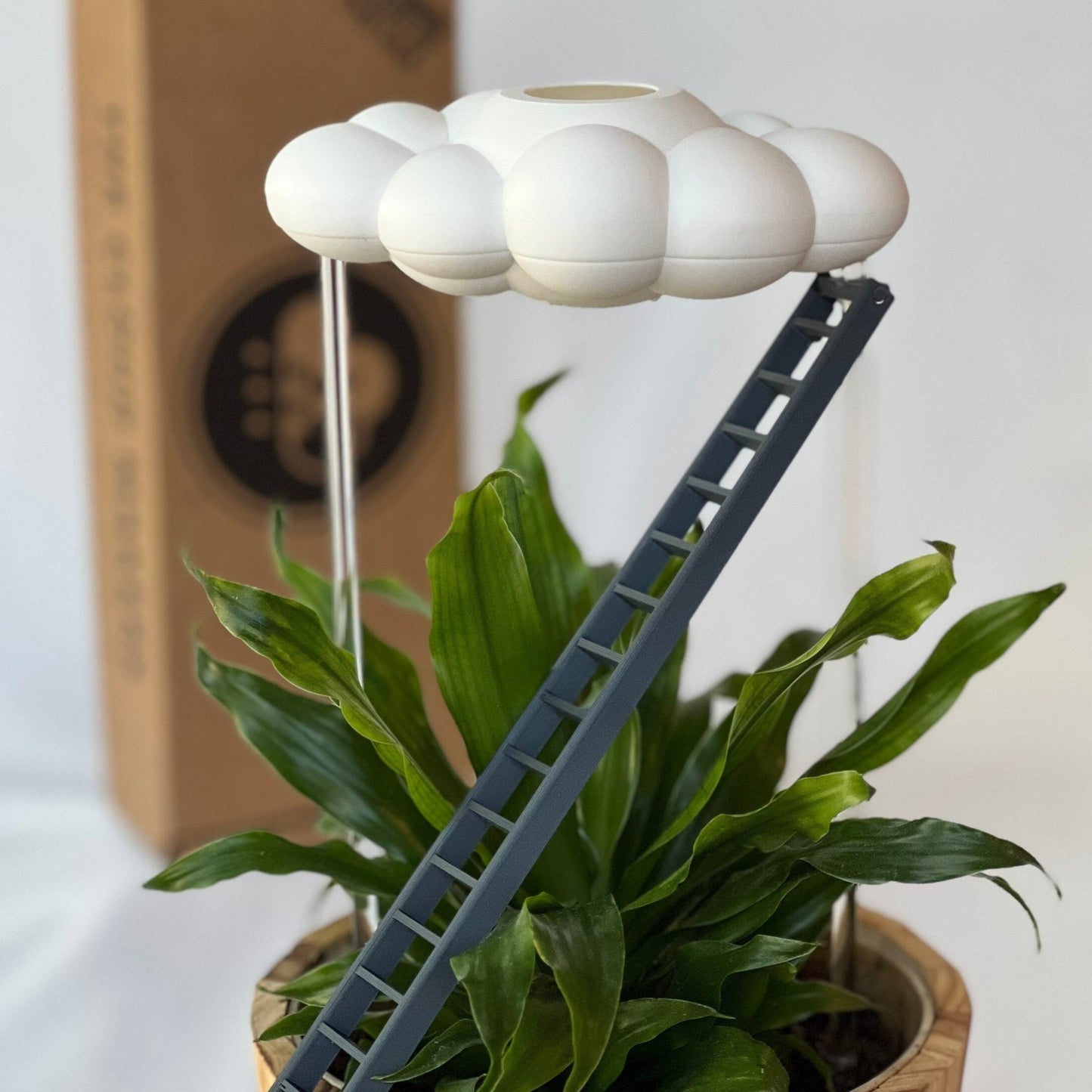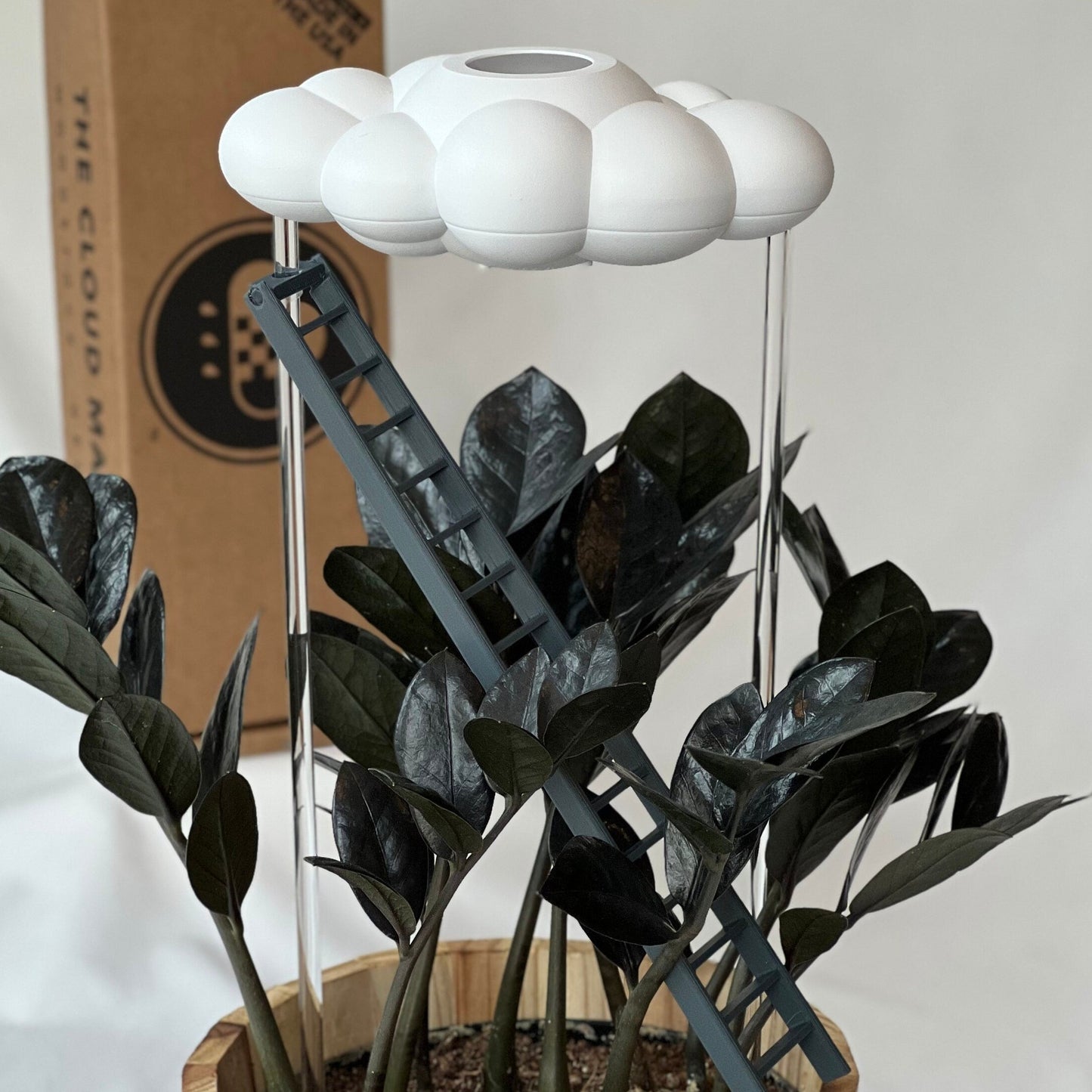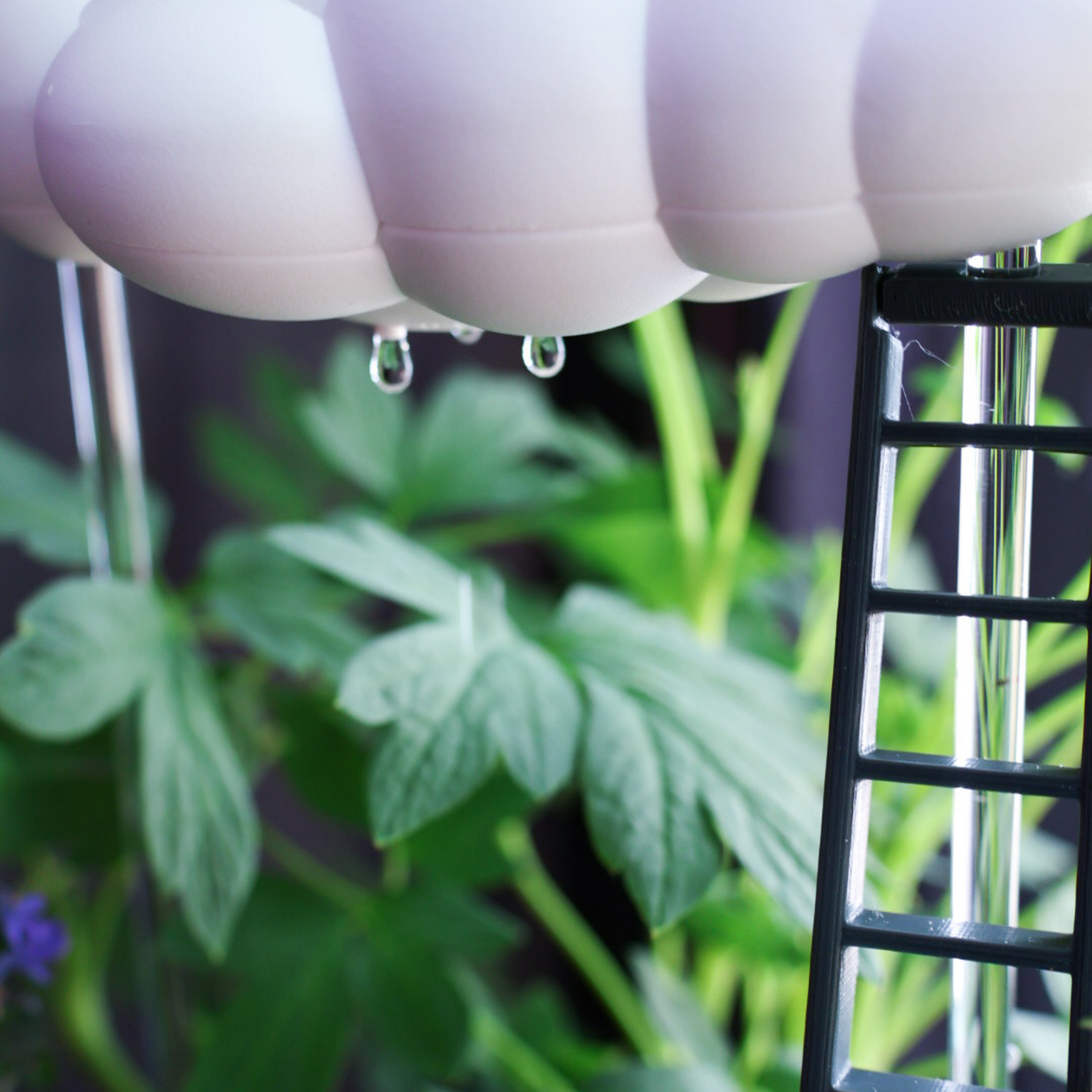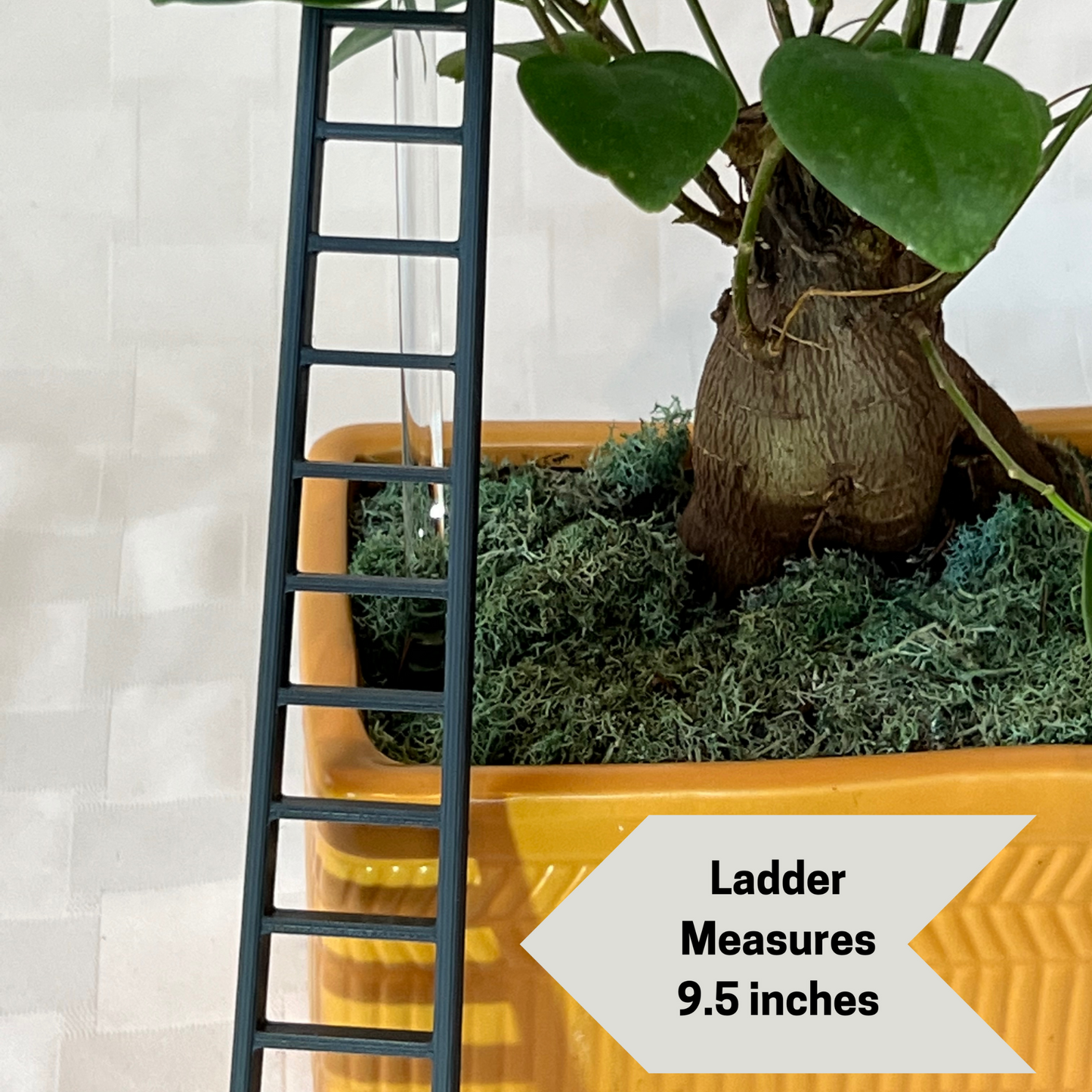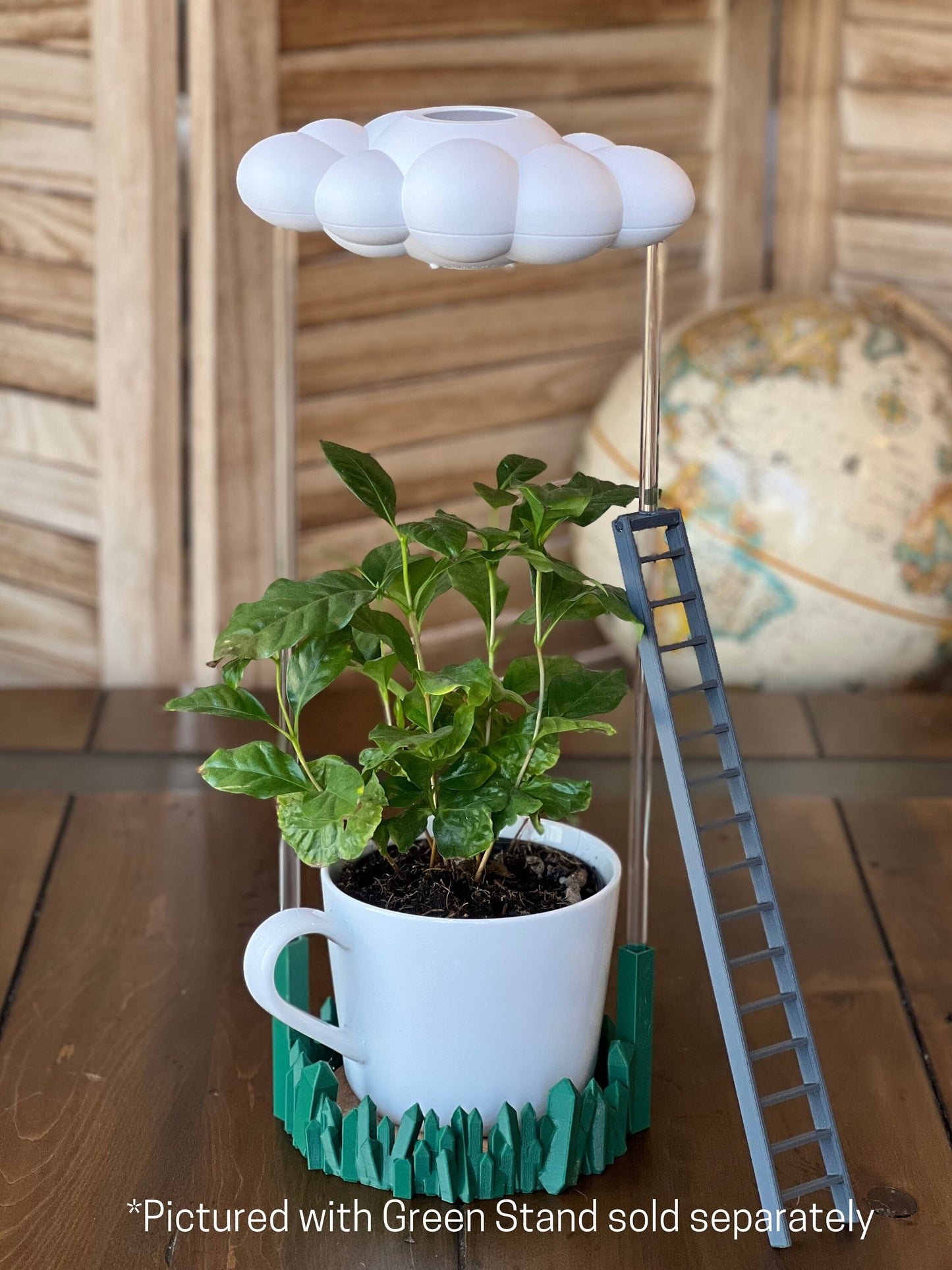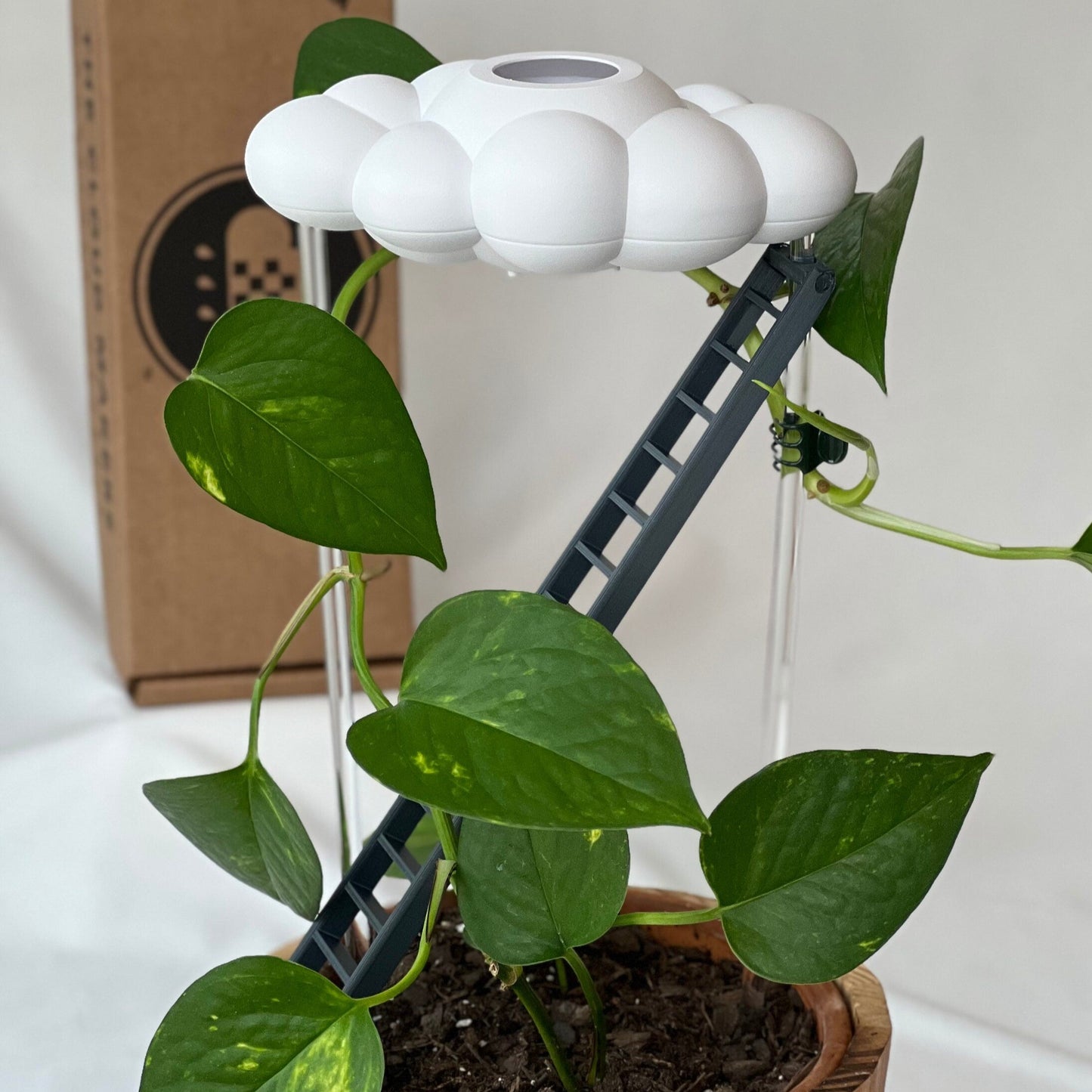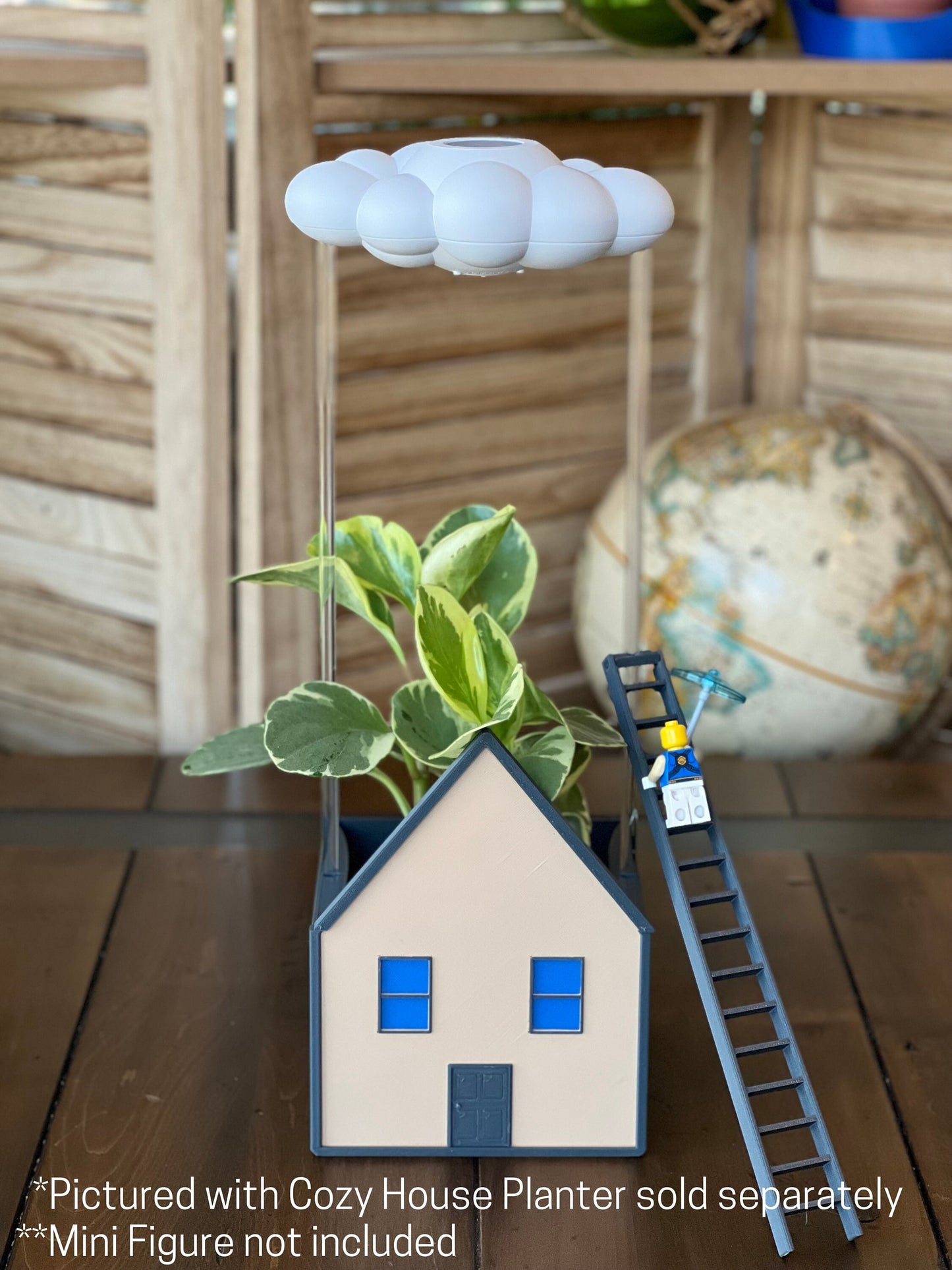 Was a birthday gift for a friend and she l...
Was a birthday gift for a friend and she loved it. :D Great quality and shipped quickly
This review has no content.
This review has no content.
This review has no content.
This review has no content.
This review has no content.
This review has no content.
Collapsible content
DETAILS

Our clouds are unique designs copyrighted by the artist and made locally. Our injection molded clouds are patent pending.

Charms, Stands and Planters are 3D printed and designed only to work with The CLOUD MAKERS brand Rain Clouds.
TIPS

Not all plants enjoy being watered from above. If you notice your particular type of plant is not as healthy discontinue use as a watering device or try it on a different type of plant, the cloud is still a fun decorative element for your plants. 
SHIPPING

All items ship free via USPS. We currently only ship to the United States.